Published in September 2016, Presence is available as a paperback and ebook.
Presence is a technothriller about the future of virtual reality and the metaverse. The novel has an intriguing cast of characters, riffs on themes of identity and privacy, and features enough drones and clones to satisfy the geekiest of scifi readers.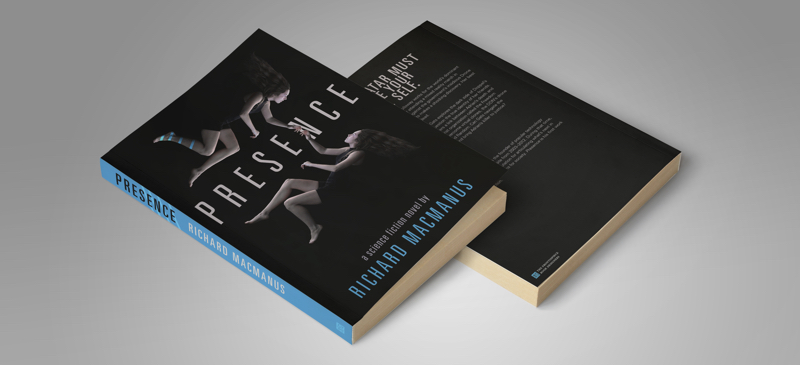 For further information about why I wrote this book, see my blog post Going Invirt: The Inspiration Behind Presence.
Reviews of Presence have been very positive:
Novelist Eliot Peper called the book "an electrifying ride through the future of virtual reality" and "a technothriller that will keep you turning pages long past your bedtime."
Influential VC Brad Feld said, "Richard's first sci-fi book is dynamite. I'm very hopeful that his phrase invirt will catch on for in virtual reality."
Bertalan Mesko, The Medical Futurist, said "I'm always looking for science fiction that extrapolates current technologies in a super smart way. Presence does this by imagining what a Facebook in the year 2051 would be like."